The phase in life when a couple is going through a divorce is in itself a very unstable, turbulent time. The couple has undriveable sorrow for the marriage not working out, uncertainty about their individualistic future, regular lawyer visits, collection of relevant evidences to support their petition, taking appropriate care of the child, etc. A lot of these factors amount to the stressful and hectic schedules for the spouses. Their misery and helplessness are driven further if the divorce plea is rejected by the concerned court.
To get legally divorced, it is imperative to get a decree of divorce from the appropriate judge. A divorce as per Hindu law is of two types-
Mutual Divorce: Divorce by mutual consent, basically means a divorce not involving the courtroom, where both the husband and wife mutually decide to separate and sign a joint petition whereby stating that they have been living separately for more than a year.
While applying for a mutual divorce, no petition within the first year of marriage can be accepted. After submitting the petition for divorce, the couple has to be present in front of the judge, for the judge to evaluate the mutual divorce proceedings. In this entire process, a cooling-off period takes place which was mandatory earlier, but now, as per the discretion of the judge, it can be waived off.
In India, divorce by mutual consent is the fastest, respectful and dignified way to get separation as in this case both the partners who believe that they cannot live together harmoniously and voluntarily agree to all terms and conditions of their joint petition to separate legally. Such a joint petition contains matters of maintenance, custody of child, division of assets, shelter of the spouse etc.
Contested Divorce: A contested divorce is the type of divorce where one partner applies for the divorce and is ready to separate, while the other partner does not wish to separate. In such a case, the divorce proceedings are heard in front of a judge and matters such as property dispute, child custody, maintenance and alimony are decided not by the partners but by the judge.
A contested divorce can be filed only on certain grounds which are mentioned under the law. Such grounds are – cruelty, adultery, dissertation, conversion, mental disorder, communicable general diseases, etc.
Can my divorce petition be rejected?
While applying for a divorce either through mutual or contested, a petition for divorce is presented in front of a judge. In case of a mutual divorce, the judge understands the background of the case, questions the decision of both the parties and attempts reconciliation. If the judge is fully satisfied with the joint plea, only then the judge passes the decree of divorce. This is done to protect the institution of marriage and to make sure there is no miscarriage of justice.
Further, in the case of contested divorce, since both the spouses cannot get on the common ground regarding the intricate decision of divorce, they give the judge the power to take decision on their behalf.
In both the situation, a judge can reject a plea for divorce be it in the case of a mutual or a contested divorce.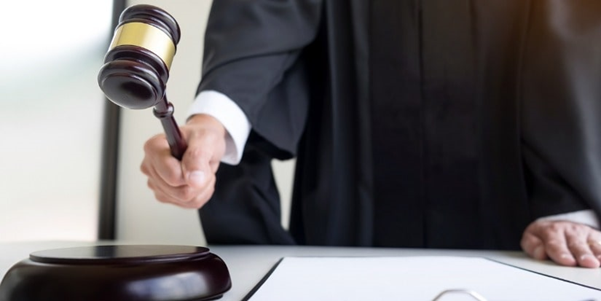 On what grounds can my divorce petition be rejected?
Your divorce petition can be rejected on the following grounds:
Unresolved custodial matters: Children are the ultimate and innocent victims of a breakdown of marriage. While planning for divorce, couples get so blind sighted about winning or getting out of the marriage quickly that they forget about the well-being of the child. A court can dismiss your mutual divorce petition if all issues regarding the child's wellbeing and custody are not sorted out.
Contested divorce not proven: The Hindu Law has provided certain grounds for which a person can file for a divorce petition, even if their spouse is not ready to give divorce. Those grounds if applied but not able to prove or supported with relevant documents or evidences in court could lead to a dismissal of your petition.
Fraudulent Consent: The most important aspect of a mutual divorce is the free consent of both the spouses. If under any circumstance, the consent has been forced or fraudulently obtained through duress, etc., the judge can deny the divorce petition.
Improper Filing: The Indian Courts follow an exhaustive procedural code while dealing with civil cases such as adoption, matrimonial and other familial issues. Procedural error, missing appropriate stamps and documents, etc. are some of the procedures whose improper filling can lead to rejection of your divorce petition.
Not unreasonable exceptional hardship or depravity: The Hindu law provides that a person can claim divorce from their spouses on the issue of exceptional hardship or depravity. Exceptional hardship or depravity is creation of circumstances making it impossible to live with the spouse. Inflicting physical or mental cruelty, adultery, desertion, mental disorder, etc are some of the exceptional hardship or depravity faced by spouses.
How to avoid divorce petition being rejected?
Consult a lawyer- While applying for divorce it is extremely imperative to first consult and discuss with a lawyer about all the legal remedies available to you. Except for legal consultation, a lawyer plays a major role in filing procedural documents and during the physical pleadings before the courts. They are experienced in family matters on a date today basis and can be extremely helpful in your petition not getting rejected.
Take your time- Divorce proceedings are complex and time-consuming matters, which must be dealt with great care and caution. Before moving forward with such an application, the person filing the divorce must take all the time they need to figure out their future plans, collect any and all documents required, cite the real grounds for divorce, consult a lawyer and be true to yourself.
True Documentation and evidences- The Indian courts are a court of evidences. If a person wishes to divorce their spouse, they must present their petition with appropriate documents and evidences to prove their contentions and grounds for divorce. The documents and evidences produced in the court must be true to your knowledge as submitting false and frivolous information in the courts can lead to dismissal of divorce application.
How can GS Bagga & Associates help you?
Greetings! When people marry, they do so with a hope of spending a lifetime together, sharing joys and sorrows together. Sometimes, marriages do not work out as while living together, it is realized that they are not able to cohabit together or with their spouse and it would be best to part their ways. In such situations, lawyers play a major role in getting you a divorce. The offices of G.S. Bagga & Associates have been experienced in family law and matrimonial issues for over 7 years now. If you've found the above information satisfying, you can get in touch with us and can book a free consultation. We would love to support you with our legal expertise in the matter. Feel free to contact us, anytime.